Brumby Media Group is a London based video production company, we produce exceptional digital videos focused on effective and memorable communication. Our films have been broadcast on television, screened at film festivals and shown in cinemas.
Our award-winning team can help you bring your ideas to life, whether you need a film to promote your business or want to tell a compelling story. And as a full-service professional London film production company, we guarantee you the best service from initial concept through to delivery.
Contact us now.
Jo Brocklehurst in the studio
Re-Sisters Aloud
Volta
60's British Early Rock Series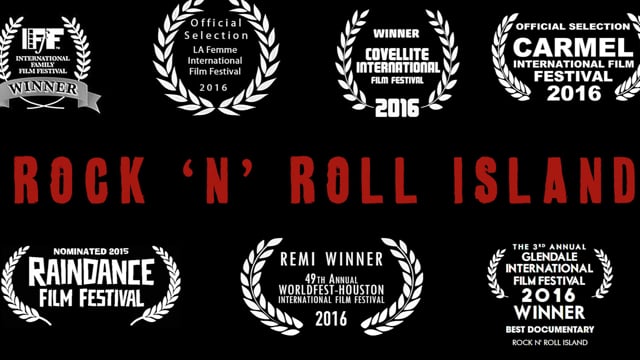 Rock 'n Roll Island trailer
On the trail of Americana Music - teaser
Jo Brocklehurst in the studio

The only existing film interview with punk artist Jo Brocklehurst the documentary was originally filmed in the 1980s and not premiered until a few years ago at the St Martins/House of Illustration retrospective exhibition about the artist's work. The film not only features an exhibition at the Francis Kyle gallery in London, explores the artist's work in her West Hampstead home studio but includes interviews with some of the punks who were her subjects about their lifestyle choices. The figurative artist, who died in 2006, drew dozens of London punkswith their individual styles who were making celebrated zines like Kill Your Pet Puppy. Crass and early Adam and the Ants were the scene bands. Brocklehurst exhibited twice at the Francis Kyle Gallery in London in 81-82, and later in New York City. A few of her pieces are held in the V&A archive. She was a friend of Keith Haring, and like him, enjoyed drawing outsider art. Her work is reminiscent of Austrian enfant terrible Egon Schiele with its muscular limbs and enlarged hands, venturing into the gay clubs of the day and drawing trans, S & M and other regulars on the scene. The film can be considered an important contribution to the documenting of British culture during the punk era.

Re-Sisters Aloud

"They will never wanna admit I'm the best here For the mere fact that I've got ovaries It's a woman's world so to speak," - Little Simz, Venom (2019) Underground, alienated, independent and rebellious. The UK's music scene has been led by angry youths wanting to express themselves, their cultures and beliefs through music, creating sounds they can relate to, resisting the mainstream. This documentary focuses on the women who impacted the UK's Punk, Grime and Rap scenes from their heyday to the present, their fight for representation in a male dominated industry and their progression into the limelight. We celebrate the stories of the women who made the sound what it is today. Exclusive interviews, archive and live music.

Volta

Winner of the Virginia Prize for Fiction When Briony Campbell confesses to killing her boyfriend, a straightforward crime of passion soon turns into a baffling mystery. Haunted by demons from his past, lawyer S.J. Robin is assigned to the case. But as confusion – and the body count – rises, he's forced to question who is guilty and who is innocent. Can he see justice served and hold on to the woman he loves? All rights available - suggested format 6X60 minute series - available in book form from our sister publishing company www.aurorametro.com - looking for joint production partners with www.brumbymediagroup.com

60's British Early Rock Series

Rock's golden years of the 60's in the UK just before the "British Invasion" to the US - is captured in this series of 30 minute documentaries with many intimate unique interviews with both artists and those who knew them well - with stories of life before they were famous and how they fared both before their fame and during it. This will be a series of 30 minute documentaries with exclusive interviews with the following artists Mick Avory - The Kinks Dave Brock - Hawkwind Pete Frampton - Humble Pie and The Herd Andy Bown - Status Quo and The Herd Phil May - The Pretty Things Steve Hackett - Genesis Top Topham - The Yardbirds Martin Turner - Wishbone Ash

Rock 'n Roll Island trailer

A one hour documentary about the rise of R&B in south-west London and the influence of a little known island in the Thames called, Eel Pie Island. Eelpiland as it was known became the place where legends were born with bands such as The Stones, The Who, The Yardbirds, Pink Floyd, Deep Purple and Hawkwind all cutting their teeth there while singers such as David Bowie, Rod Stewart and Long John Baldry could be seen strutting their stuff on the tiny stage. This film explores the island's heyday alongside other venues nearby such as The Ealing Club and the Crawdaddy Club, celebrating the area's lasting impact on British rock music today.

On the trail of Americana Music - teaser

With award-winning music producer Nash Chambers, the film follows him and his family to Nashville USA in his quest to persuade top Americana music artists to come to Australia and take part in a new music festival which he hopes will help build a broader audience for Country Roots music there. It also explores the emerging artists in the Americana movement in USA, UK, Australia and Canada and looks at roots music heritage - a fusion of folk, bluegrass, blues and American Country music.